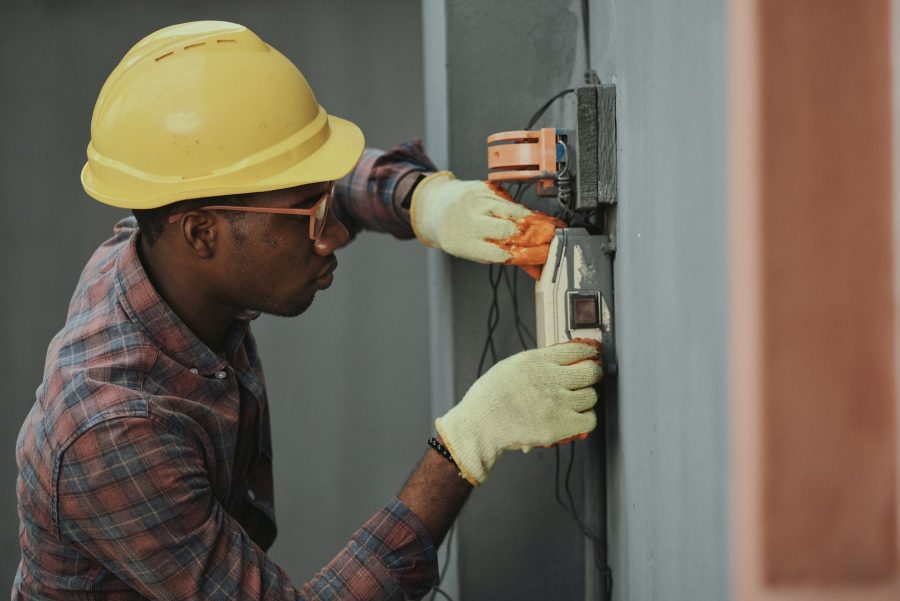 Electrical systems are an integral part of our daily lives, powering our homes, offices, and businesses. However, like any other system, they require regular maintenance to ensure they function efficiently and safely. Identifying the signs that indicate the need for electrical maintenance is crucial in preventing potential hazards and costly repairs. In this blog post, we will explore some common signs that it's time to call a professional electrician for electrical maintenance.
Frequent Circuit Breaker Tripping
If you notice that your circuit breaker frequently trips or if you experience sudden power outages in specific areas of your home or office, it's a clear indication that something is amiss. This could be due to overloaded circuits, faulty wiring, or a malfunctioning electrical component. A professional electrician can diagnose the issue, identify the root cause, and perform the necessary maintenance to rectify the problem.
Flickering or Dimming Lights
Are your lights flickering or dimming unexpectedly? While it's normal for lights to dim slightly when a large appliance turns on, consistent flickering or significant dimming can indicate an underlying electrical issue. Loose wiring connections, outdated fixtures, or problems with the electrical panel could be the culprits. Seeking professional electrical maintenance will help address the problem and ensure proper lighting functionality.
Burning Smell or Electrical Odor
If you detect a burning smell or any unusual electrical odour in your home or workplace, it is a serious cause for concern. Such odours often indicate overheating wires or electrical components, which can lead to electrical fires. Ignoring this sign can have devastating consequences. It is imperative to call a professional electrician immediately to investigate the source of the smell, make the necessary repairs, and prevent potential hazards.
Hot Outlets or Switches
When you touch an outlet or switch, do you notice excessive heat? Warm outlets or switches may indicate electrical issues, such as loose connections or overloaded circuits. These conditions can lead to electrical arcing or even electrical fires. It's crucial to have a professional electrician inspect and rectify the problem promptly to ensure the safety of your electrical system.
Buzzing or Crackling Sounds
Unusual sounds like buzzing, crackling, or sizzling coming from outlets, switches, or electrical panels should not be ignored. These sounds may indicate loose wiring, damaged components, or faulty electrical connections. It is vital to consult a professional electrician to diagnose the issue, perform maintenance, and eliminate potential safety risks.
Outdated Electrical System
If your electrical system hasn't been updated or inspected in a long time, it's wise to schedule electrical maintenance. Outdated systems may not meet current safety standards, making them more prone to electrical problems. A professional electrician can evaluate your system, identify any areas that require upgrades or repairs, and ensure compliance with electrical codes.
Regular electrical maintenance is essential for the safety, efficiency, and longevity of your electrical system. By recognizing the signs discussed in this blog post, you can proactively address electrical issues before they escalate into major problems.
Remember, electrical work should always be handled by qualified professionals to ensure the highest level of safety and expertise. If you notice any of the signs mentioned, don't hesitate to call North West Electrical Maintenance, a trusted and reliable electrical maintenance service provider.
Our team of skilled electricians can perform the necessary maintenance and keep your electrical system in optimal condition, giving you peace of mind. Your safety is our priority, and we are here to ensure the smooth and efficient operation of your electrical infrastructure.